Superior Skilled Trades - Open Interviews
On Wednesday, July 27, 2022 from 9 AM to 5 PM we will be conducting open interviews for multiple open positions in Brevard County, FL. We have approximately 50 positions open in Brevard County ranging from general skilled labor positions to engineering positions. Bring your resume and dress appropriately to interview.
Pre-register an Interview
WALK-INS ARE WELCOME. If you'd like to pre-register a specific time we will do our best to make sure someone is available for that time slot to interview. This is not required. See flyer below.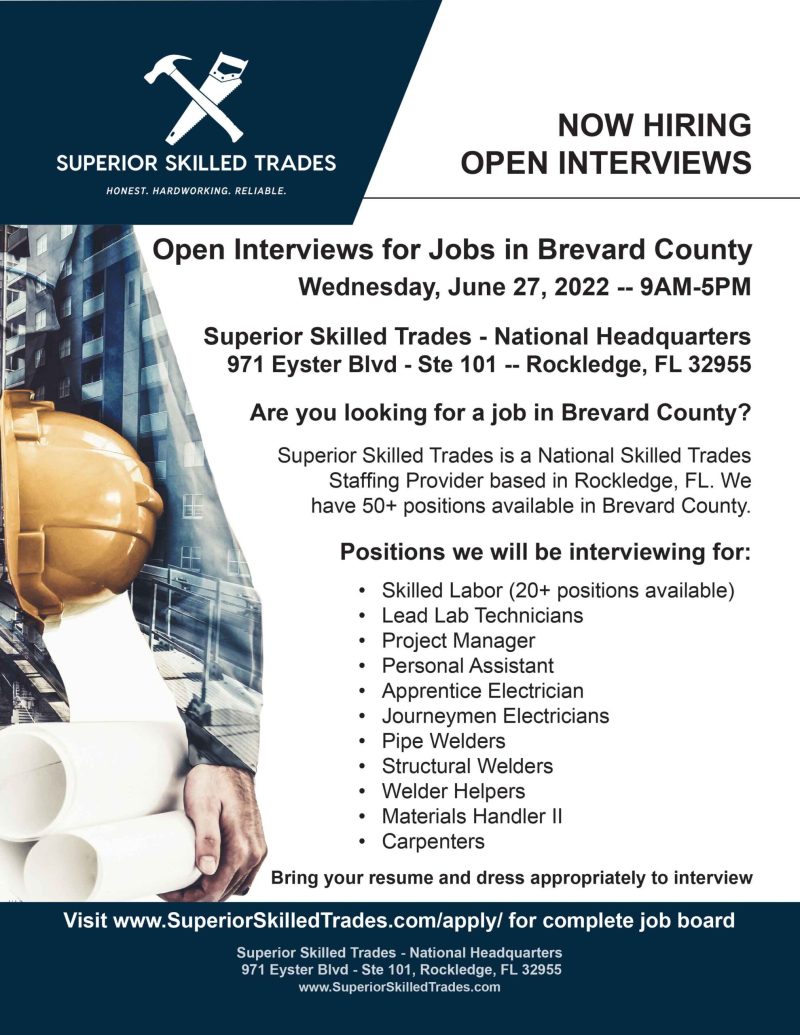 Superior Skilled Trades - Job Board